In a Nutshell

Who are we?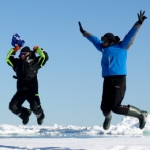 We're a team of sailors, who were united by love for exploration of most remote and solitary parts of the world. It is our passion to sail cold, often ice-covered waters, where it's easier to spot a seal, polar bear or a pinguin than another human being. Following the footsteps of heroic explores we want to reach the places, where we have never been before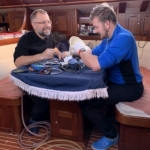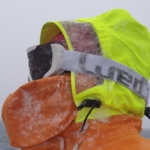 "Lodowe Krainy" in Polish stands for "Frozen Shores". The name, through not obvious for translaton, defines precisely areas which interest us the most: We have been sailing in Spitsbergen, Greenland, Russian Arctic (Franz Joseph Land), Alaska, Patagonia and Antarctica. For few years we've been holding the record of getting as far north on a sailing yacht, as nobody had done before (82 37N).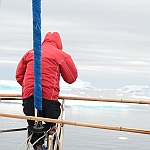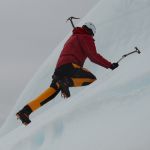 Only our expedition leader is a professional sailor. For the rest of the team sailing is a passion we build our live around, through in proffessional live we're scientists, managers, doctors, carpenters or artists… Each year we invite new persons to join our project, thus under one condition: we naver take passengers on board. However joins our crew is expected to work, keep the watches, cook or repair toilets. No exceptions allowed.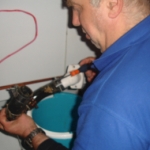 s/y Inatiz – Our Yacht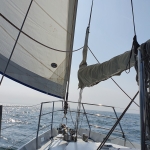 For many years we've been sailing on yachts chartered from clubs or private owners – those who were audacious enough to entrust us their boats, conscious we were not going to sail in Mediterranean. Such a setup, through having considerable advantages, limitted our independance. Buying a yacht – our own yacht – became more and more often the go-to topic of our discussions.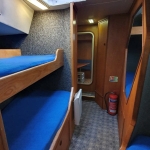 However none of the constructions we'd inquired after met our expectations. They were all too small, too old, too narrow – or simply too expensive… It seemed a lost cause. A bit out of sudden, in February 2019 we had a chance to visit a Bruce Roberts design which was stationing in Greece. And this was clearly love at first sight 🙂 Inatiz is a mighty small ship, designed and built for extreem weather expedition sailing. Each detail was pondered upon, every reasonable reinforcement was added during the construction – all that to ensure the highest levels of safety and comfort.

Inatiz is well over 16m in length and her beam is almost 5m, providing comfortable hotel space for a crew of barely 9 persons. The impressive size of the hull allows to store all necessery provisions and spares that might be needed during long distance cruising.
The hull is built of 6mm steel sheets, with additional reinforcement along the waterline. It is also divided into 5 watertight compartments.
The yacht is fully insulated and equipped in 3 independent heating systems, ensuring comfortable temperature below the deck regardless of external weather conditions.
2000 l fuel tanks and 1500 l water reserve ensure complete authonomy throughout long weeks.
Closed steerhause with 270 degree view and fully functional helm station provices safety and comfort in all weather conditions.
Full set of modern yacht electronics cares for navigation security
Strong byt simple Perkins Sabre main engine equipped with huge (28"!) propeller provide maneuverability even on rough seas.
Hydraulic propulsion for bowthruster and anchor winch allow to attempt exactly as many maneuvers, as necessary – never being constrainted by low battery level.
We always take with us a dinghy with a mounted engine – and a spare one. There's always a plan B for picking up a crew stranded on a solitary shore.
Under her deck Inatiz can house the crew of 9 persons, two fully functional bathrooms (with shower and electric toilet) and professionaly equpped galley, with fridge, freezer, full-size oven and gas-grill.
Last, but definitely not the least, there's a real stove too!

Our Plans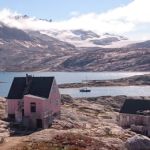 Covid19 pandemic forced us – as almost everybody in the world – to change our plans for 2020: instead of exploring ice-filled fiords of Eastern Greenland we are confined on Baltic Sea. Luckily Aland Islands and Bothnia Gulf proved out to be anything but crowdy, so we're really enjoying this emergency plan!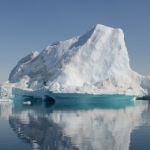 Our Experience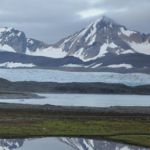 August 2012 Maciek noted in the yacht's Log Book: "After 10 hours of sailing southwards, the watch has spotted northern shores of Spitsbergen". Since that time we always end to adopt a bit un-common perspective while sailing. There are few ice-covered places we havent been yet – but they're on our TODO list 😉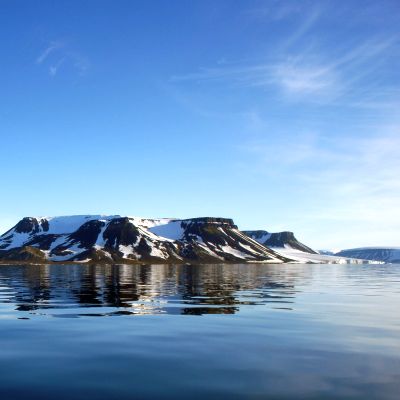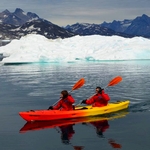 2012 – White Sea Channel & Russian waterways (s/y Legia)
2012 – Spitsbergen (s/y HiOcean One)
2013 – Franz Joseph Land in Russian Arctic (s/y Barlovento)
2014 – Eastern Greenland, Jan Mayen & Spitsbergen (s/y Barlovento)
2014 – Magellan Strait & Cape Horm (s/y Isfuglen)
2015 – Spitsbergen & ice cap boarder 82 37N (s/y Barlovento)
2016 – Alaska & British Columbia
2016 – Eastern Greenland (s/y Barlovento)
2017 – Alaska & British Columbia
2017 – Eastern Greenland (s/y Ocean A)
2017 – Patagonia Channels & Cape Horn (s/y Isfuglen)
2018 – Antarctida & Cape Horn (s/y Lady Dana 44)
2018 – White Sea Channel & Russian waterways (s/y Woj)
2019 – Franz Joseph Land in Russian Arctic (s/y Lady Dana 44)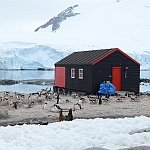 Our Leader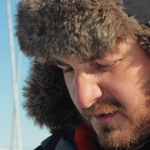 Maciej Sodkiewicz is the undisputable leader of our project. These were his energy, passion for adventure and constant good humor that brought the team together. Ever wishing to find out what's beyond the horizon, should better be born some 150 years earlier – so he'd been able to board Fram or any other famous ship of heroic era.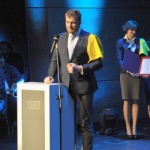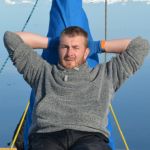 Maciek is the only professional sailor among us. Very experianced, ceased summing up his maritime practice when exceeded 100 000Nm as a captain. Next to leading our expeditions, he runs a sailing school (practical navigation & safety trainings are his favourite topics) and on regular basis master polish tall ships: SY Zawisza Czarny and STS Kapitan Borhardt.